What We Do
We provide experienced claims professionals to help you navigate through the litigation process. Strategically located throughout the United States, our Senior Adjusters have been very successful in settling cases because of their training and experience, and their knowledge of local jurisdictions. We have handled cases in State and Federal Courts, in small towns and large cities. We have earned the confidence of clients who have, in some cases, entrusted us with seven figure settlement authority.
Why send an investigator when you can send a Litigation Specialist?
How Can We Help You?
Trial Monitoring
We monitor trials in State and Federal courts throughout the United States. We have expertise in evaluating juries, witnesses, attorneys, and judges. We provide this critical information to you in daily written and telephone reports. In some instances, we have been given authority to negotiate high-low agreements or settlements during trial. It is this commitment to clear and comprehensive communication that keeps all parties moving along the path toward a timely and favorable resolution.
Case Samples:
We received a trial monitoring assignment after the trial had started. Our Adjuster drove 3 hours and arrived in time for jury selection. As the witnesses testified, it became apparent the case was not going well for the defense. Our Adjuster participated in the negotiations and the case settled just minutes before it went to the jury. Our client wrote,  "As I'm sure you probably don't need me to tell you, your Adjuster gave us great work product."
Another Adjuster monitored a 28 day high profile trial that took place over a 10 week period. The client praised the Adjuster for his comprehensive reporting and insight into the proceedings.
 In a trial in which the defendant was a Condo Homeowners Association, a verdict was rendered for the plaintiff in an amount less than the statutory offer. Defense counsel wrote our adjuster and thanked him for his keen insight and invaluable assistance during the trial.
Mediations & Settlement Conferences
In a situation where the handling adjuster is unable to attend a mediation or Settlement Conference, Litigation Adjusters, Inc. is your next best option. Since our inception in May of 2006, we have attended over a thousand mediations, Mandatory Settlement Conferences, and Early Neutral Evaluations with great results, many times settling cases for less than the evaluation of the case. We come prepared to each and every negotiation session to expertly and efficiently act on your behalf. An optimal resolution comes from our wellspring of experience.
Case Samples:
Settlement is the goal of these negotiation sessions and, on many occasions, we are able to come up with ideas that settled the case. Recently a Judge threw his hands up and said he could not settle the case. Our adjuster suggested he make a proposal that each of the six defendants throw in another $5000 and the case settled for $160,000. The demand at the start of the day was over $400,000 and we were all at $130,000 going into the mediation. Working toward optimal outcomes come as second nature to our litigation adjusters.
On another occasion in a pre-litigation mediation our Adjuster was the only one of four defendants without legal representations. One of the defense attorneys had already left the mediation and our Adjuster suggested to the mediator to give a mediators proposal for $50,000 and he gave us six weeks to settle. The case settled for $50,000 between the four defendants and we did not have to hire an attorney to answer the complaint.
Our Adjusters have settled many cases under the evaluation of the case. We do not use the term authority as we have to have full authority in many venues but we have been able to settle cases for half of the amount given to us to settle the case. Though not always the standard, we strive to exceed the settlement expectations of each client.
Claims Auditing
We provide claim auditing services to insurance carriers and self-insured clients. Our vast claims experience allows us to review a broad range of claim types. We track results, provide a summary of our findings and recommendations, and engage in rebuttal discussions. Our goal is to help you identify areas of improvement that will ultimately affect your bottom line. Put your trust in our accomplished specialists.
Expert Witnesses
Our experienced Litigation Experts provide just the right credibility when you are looking for a qualified Expert Witness for your trial. Our professionals are the voices of experience and knowledge. They possess the sure-handed confidence to opine on their areas of expertise. Contact us and we will put you in touch with a team member suited to your particular needs.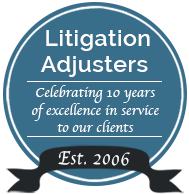 Our Principal Has Been Serving Valued Clients For Over 20 Years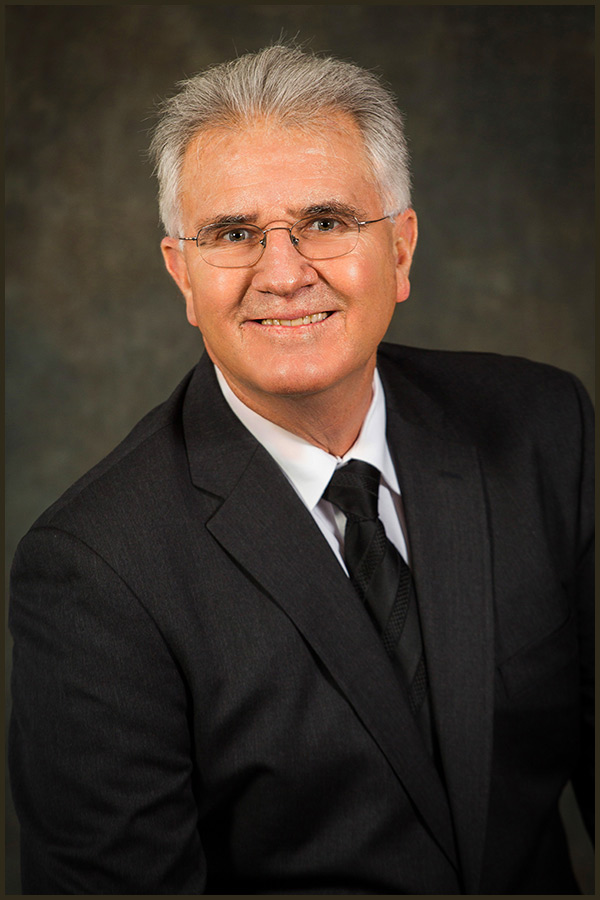 Joseph F. Robinson,
CPCU, ARM, AIC
Founder, Litigation Adjusters, Inc.

Our Mission Statement:
Litigation Adjusters, Inc. was established May 3, 2006 to provide highly experienced Senior Adjusters to partner with the handling adjuster and defense attorney, and work through the Judge or mediator to resolve cases. Since our inception, we have attended over one thousand mediations and settlement conferences with great results. We were able to resolve the majority of those cases and, in some instances, for up to 50% less than our granted authority.
Whether staff or panel counsel, defense counsel's duty is to defend and protect the insured. It is very helpful to have an adjuster attend to present the company's position on the case. Judges and mediators are tired of the "warm bodies" that are sent to these sessions because the court has demanded that a carrier representative appear. Many times we are assigned cases and told that the case is not going to settle, and we walked out of the mediation with a settlement on the record.
As we grew to a national company, our clients asked us to monitor trials, and over the last year we were assigned 25 trials to monitor. All of our adjusters have spent years handling a pending of litigated cases and they understand the litigation process. We have monitored trials in State and Federal courts across the country, some with multimillion dollar verdict potential. We send well-trained, professional, Sr. Claims representatives with strong negotiation skills and coverage knowledge, who actively participate in the negotiation process and who actually care about the outcome of the mediation or settlement conference. Our adjusters have worked in their areas for a number of years, and are familiar with the mediators, judges, attorneys and jurisdictional nuances.
Trial costs alone can be $25,000 or more. Many times we have been able to come up with creative ways to help settle cases, and other times our familiarity with the mediator has helped us get the claims concluded. I have had one of the best mediators in California ask me how to get a claim resolved. All of the other adjusters working for Litigation adjusters, Inc., have similar stories to tell. They all have extensive backgrounds in litigated claims, some were regional managers with $1 million dollars settlement authority, and all are now happy to attend mediations and settlement conferences and monitor trials.
We feel that the handling adjuster is the best person to attend the settlement conference or mediation, but when the handling adjuster is unable to attend, Litigation Adjusters, Inc. is the next best option.